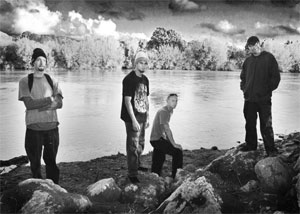 MEMBERS:
Markham 'The Con' - Gat/Vocals
Kristov Short - Gat/Vocals
Mikal Ashnakov - Drumz
Jimmy Snuff - Vocals/Samples

BIO:
Due to recent events around the world and the climate of fear being promoted by certain nations 7.62 SHORT has deemed it necessary to educate the unenlightened for the forthcoming street level struggle against the oppressive bour·geois. Certain steps need to be taken.. and certain skills must be learned...
Should the need arise one must be knowledgable in the tools of the trade.
Like a simple game of Risk strategy is everything...
Know your enemies!!!
And learn and improve from past instances....
MUSIC VIDEOS -

Click to view in new window

Our War Now!
Nothing They Know