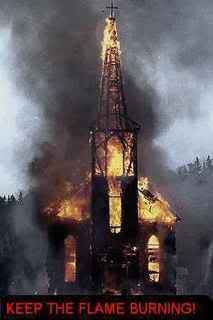 Posts: 254
Joined: Mon Dec 01, 2008 11:44 am
Location: Earth
Website: http://nz.myspace.com/grief_giver
OCEANO bassist, Jason Jones has supplied an update on how the Chicago deathcore heavyweights are doing while recording their upcoming album CONTAGION with famed producer, Zeuss (MUNICIPAL WASTE, THE ACACIA STRAIN, HATEBREED, SHADOWS FALL):

"We've been working with Zeuss for a couple weeks now and this album is sounding incredible so far. All of the drums are finished for every song, we've got the rhythms done for 7 of the songs so we're gonna finish up those either tomorrow or the next day, then I'll record the bass. We've also got vocals done for 2 of the songs. Zeuss has been drilling the band everyday pushing us to our limits to make this the best possible record it can be. If something played sucks he'll say "nah man that sucks do it again" and that's what every band needs out of a producer. This album is going to blow "depths" out of the water. Keep checkin back for studio updates at youtube.com/oceanotv and don't forget to come out to the OVER THE LIMIT TOUR this July-August!"

To kick off the start of CONTAGION's recording process, OCEANO have posted the premiere episode of OCEANO TV on their brand new official YouTube page. Styled similarly to a 90's-style multi-camera sitcom, this episode stars drummer, Daniel Terchin. Here, he gives fans a tour of his drum kit, pwns n00bs on Call of Duty and sneaks a peek at his tracking sessions. Watch the video below.

CONTAGION will arrive later this year.

OCEANO will soon be hitting the road once again as part of the Over The Limit Tour. Ever the road warriors, this will not be a typical tour for OCEANO. It will mark their first major North American co-headlining tour alongside AS BLOOD RUNS BLACK. The tour will also act as a prelude to the release of the band's forthcoming sophomore album, CONTAGION. Those attending the Over The Limit Tour will be among the first anywhere to hear some of the crushing new material from the album.