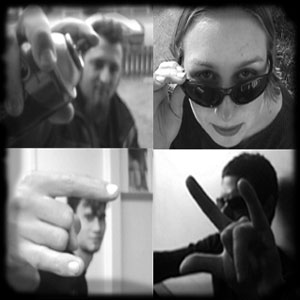 MEMBERS:
Hayden Sin - Programming/Vocals
Kirstov Short - Gat
Clair - Bass/Vocals
Craig - Keys
BIO:
Supercharged electronic beats and massive guitars, riding the bass highway to a sample driven plateau... 'Disco on Speed'.... that was Release.
PULL THE CHOKE RIGHT OUT BABY!!
Their deluxe tech-core live experience was delivered regularly to cities throughout the North Island between 1999-2001. Taking the RPM onto the RED with their E.P 'Tech-Core'.