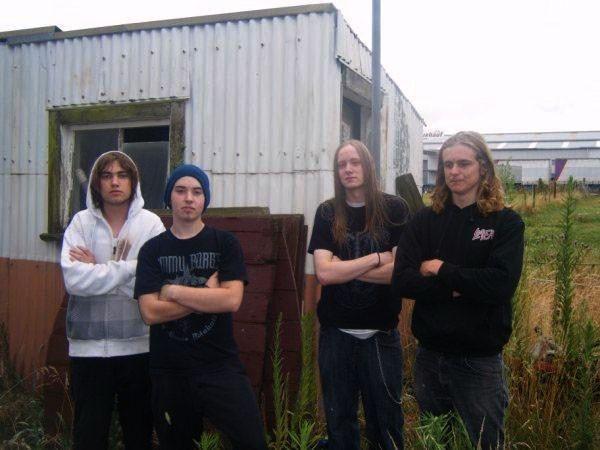 MEMBERS:
Jason Sutton - Vocals
DJ Fieldes - Guitars
Jamie Baty - Guitars
Callum "Chunky" Taylor - Bass Guitar
Dylan Rober't - Drums
BIO:
Lynchway is a 5 piece Metal/Deathcore/Metalcore band based in Palmerston North. After a year as a 4 piece, with DJ and Jason sharing guitar duties, the band has come up with a brutal original set combining groove and speed to make for an epic metal show. Jason moved into the frontman position to focus on the vocal, and mid 2010 saw Jamie Baty (Cage Demise) join the band to add a new dimension to their sound. Watch this space for upcoming shows and latest news! An EP will be released later in the year, along with more new tracks.


back to bands