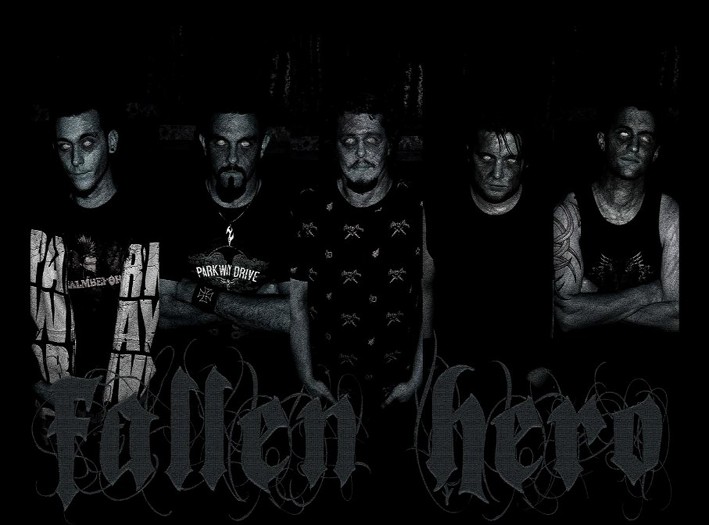 MEMBERS:
Daniel 'Cut Throat' Mehlhopt - Drums
Keir 'The Knife' Scott - Vocals
Tony 'Butcher' Blenkiron - Guitar
Aaron 'Tank' Shirrifs - Bass
Rich 'Nailer' Naylor - Guitar
BIO:
Fallen Hero hail from the murky depths of Palmerston North's swampland and joined together in 2004 under the name of Without Decline consisting of members Daniel Mehlhopt (drums), Tony Blenkiron (guitar), Daniel Martin (guitar), Aaron Shirrifs (bass) and Keir Scott (vocals).

Several line up and name changes brought a newer version of Fallen Hero together in early 2006 with the addition of Jamie Baty (guitar), replacing Daniel after leaving to pursue a sound engineering degree.

Jamie left the band mid 2008 to pursue his own band Cage Demise and Fallen Hero remained as a 4 piece until they recruited long time friend and producer Rich Naylor to take on a 2nd guitarist spot and adding a new dimension to their sound.

Fallen Hero are influenced by an array of metal/heavy acts such as Lamb of God, Unearth and The Haunted.

back to bands