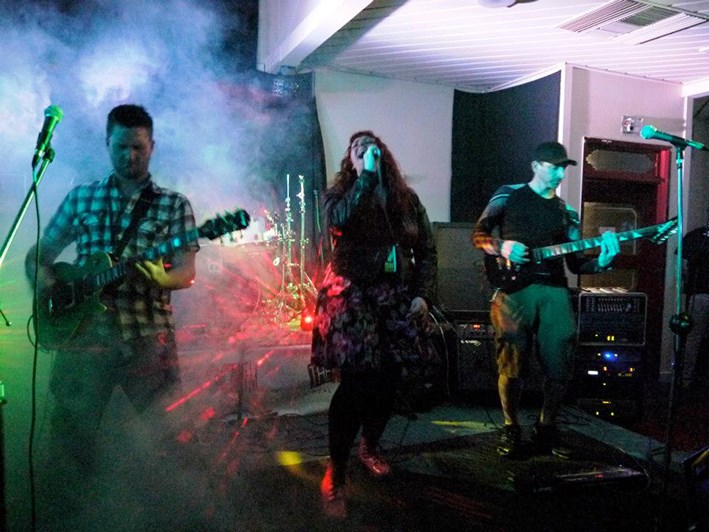 MEMBERS:
Liam Cody - Bass, programming, synth
Nic Mason - Guitar
Scott Meyers - Guitar
Tracey-Lynne Cody - Vocals & lyrics
BIO:
A Swamp collaboration.
Background to the name: The Diamond Sutra is described as the world's earliest printed book, printed in 868 & found in the Thousand Buddha caves in China. The Sutra concerns Buddhist teachings on the matter of what makes a person great and asserts that all acts of ego are temporary, illusory and a person's worth is not found in these.
"Like a falling star, like a bubble in a stream,
Like a flame in the wind, like frost in the sun,
Like a flash of lightning or a passing dream --
So should you understand the world of the ego."
Listen to their music at http://diamondsutra.bandcamp.com

Contact DIAMOND SUTRA
back to bands