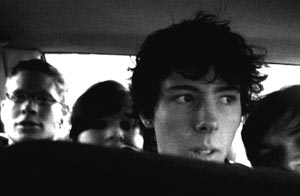 MEMBERS:
Andy Campbell (Guitar, Vocals)
Sophie Burgess (Bass)
Shaun Anderson (Drums)
Ted Moriarty (Vocals, Guitar)

BIO:
Formed in 2002, Wellington/Palmerston North based Cathedra are a young band with members originating from various Manawatu High Schools.
Inspired by the likes of Poison The Well, AFI, Cradle of Filth and Norma Jean, they describe themselves as dark melodic metalcore in sound. Building on an impressively energetic live show, the four-piece have already accumulated shows with a diverse range of bands including the likes of Die! Die! Die! and Australia's Stronger Than Hate.
On the recording front, the band have laid down a two-song demo CD at famed Palmerston North venue/studio The Stomach as well as recording a live-to-air set for Radio Control during 2004's NZ Music Month. Their debut release 'The Fall from Autumn EP' sold out within a few days of release after a blistering live performance instore at Palmerston North's Mango Music.

RELEASES: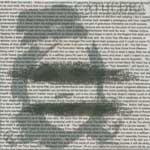 Cathedra - The Fall from Autumn EP
COST:
$15 NZD